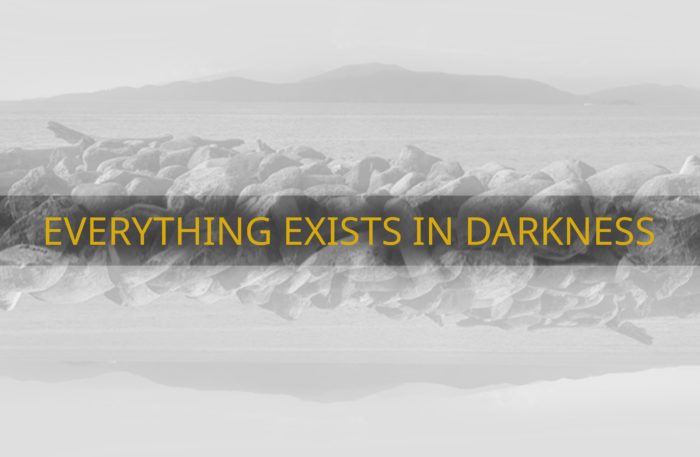 Join us on October 11 for Session IV of Foreshore Immersive: Everything Exists in Darkness.
In the search for answers around the climate emergency, everything exists in darkness. It is a matter of shining the torch in the right direction.
Scottish-Métis artist and researcher Jen Rae along with Aboriginal Australian artists Kamara Bell-Wykes and Claire G. Coleman from the Centre for Reworlding will offer readings to lead into discussion on time and relationality in the climate emergency context and invite attendees to join.
Questions to be explored include:
• How do we engage with time before the end of time, when all time exists in the same moment?
• What are the conversations that we are not having now that might aid us, our loved ones and our future ancestors?
• What are the skills and knowledges at the thresholds of being forever lost, overlooked or undervalued that our future generations may need for survival?
This is a hybrid event, join us in person or online. If you want a link to join this session email: sunshine@othersights.ca.
CONTENT WARNING: The readings that Jen, Claire and Kamarra will share with Fore-shore attendees are raw and honest. The content of the readings may be triggering for some audiences. Topics explored include racism, violence, mental health, colonial trauma, climate crises, and displacement.
Jen Rae, photo by Emma Byrnes (left), Claire G. Coleman, photo by Jen Dainer (middle), Kamarra Bell-Wykes, photo by Tamarah Scott (right).
About the presenters:
The Centre for Reworlding are a a collective of Indigenous, people of colour, settler and LGBTIQA2S+ artists, scientists, thinkers and change-makers with a track record of collaboratively working at the intersections of art, the climate emergency leadership, speculative futures and disaster resilience. They are a core group of bridge-builders and connectors with diverse and intersecting practices. The Reworlders work across multiple disciplines and are connected through several key projects operating in the climate emergency and preparedness space. Their growing body of critical work subverts conventional platforms for engagement in the climate emergency.
www.centreforreworlding.com
DR JEN RAE (pronouns: she/they) is an award-winning artist-researcher of Canadian Scottish-Métis descent based in unceded Djaara Country/Castlemaine, Victoria. Jen's practice-led expertise is situated at the intersections of art, speculative futures and climate emergency disaster adaptation + resilience – predominantly articulated through transdisciplinary collaborative methodologies and multi-platform projects, community alliances and public pedagogies. Jen is Co-founder and Creative Research Lead at the Centre for Reworlding.
www.jenraeis.com
CLAIRE G. COLEMAN (pronouns: she/her) is a Noongar woman based in Naarm. Her debut novel Terra Nullius, published in Australia and in the US, won a Norma K. Hemming Award and was shortlisted for the Stella Prize. Her second novel is The Old Lie [2019] followed by Lies, Damn Lies [2021], which won the University of Queensland prize for Non-fiction, and Enclave [2022] which was long listed for the Miles Franklin Award. Claire is currently working on a commissioned play for Melbourne Theatre Company and collaborating as a writer on Robert Walton's CHILD OF NOW. Claire is Co-founder and Writer at the Centre for Reworlding.
www.clairegcoleman.com
KAMARRA BELL-WYKES (pronouns: she/her) (Jagera and Butchulla) has 20 years of experience as an award-winning, multi-disciplinary performance-maker, arts sector leader, educator, consultant, and program curator. Kamarra is currently Co-Artistic Director of ground-breaking First Nations theatre collective A DAYLIGHT CONNECTION and is highly sought after as a playwright, director, dramaturg and facilitator across the Australian arts sector.
www.adaylightconection.com.au